My take on Bertha.
By: CybrTeddy, 6:38 AM GMT on July 07, 2008
Alright, before I start, I will be posting photo's in links, I forgot how to post photos. LOL.

1. Dry Air

Currently, The storm is surrounded by Dry air, as it has been for most of its life.
Link

As you can see in that link, Dry air. You may ask
" That means Bertha's going to poof!" Well, not true. Currently, Bertha's Either near or at Hurricane strength, and systems of this strength tend to create a moist environment. Dry Air isn't a big Factor at the moment for Bertha.

2. Wind Shear

Currently Bertha's heading into an Area of Slightly Higher shear.

Link

But look at the shear 24 hours ago.
Link

shear is decreasing near Bertha, helping development.

3. Water Temperatures.

Previously Water Temps in Bertha's way was around 25 Degrees C, which hindered development, however, currently the water Temps is around 27 Degrees C, which is Enough to let Bertha Strengthen. The NHC says that the Temperatures will increase
one C a Day. Temperatures are not a problem with Bertha.

4. Track
Alright, this is were it gets tricky. Currently there is a trough over Georgia, however this trough appears to be dissipating and stalling out over Georgia, as typical this year. Now the models are forcasting it to go out to sea, but
look at this!

Link

Not even Dean could break a ridge like that. And currently Bertha's heading W on the exact area were the Ridge goes west, so heres my Track.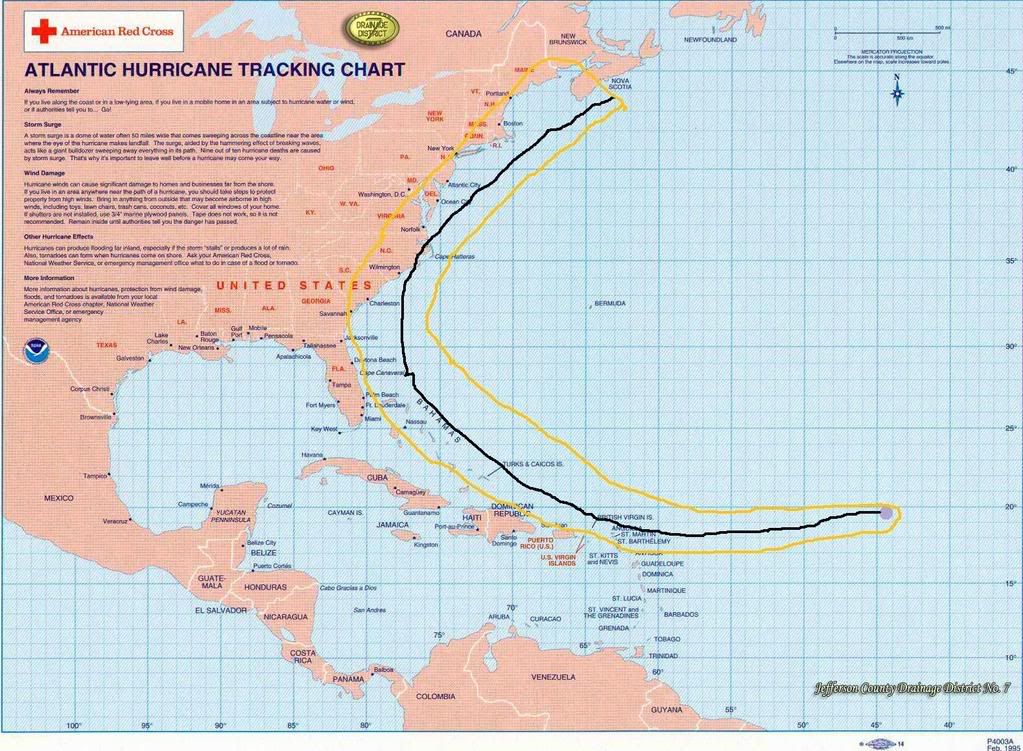 5. Intensity.

Alright, looking into all these factors, I have to say, the only thing stopping Bertha from becoming a CAT 3 is the Higher shear and Dry Air, I would have to say a CAT 2 if it makes landfall.


The views of the author are his/her own and do not necessarily represent the position of The Weather Company or its parent, IBM.
CybrTeddy's tropical weather blog
Previous Entries for 2019
Recommended Links