Space Shuttle Endeavour Launch T-4 days!
By: CybrTeddy, 1:43 PM GMT on June 09, 2009


Commander Mark Polanksy
Pilot Douglas Hurley
Mission Specialist 1 Chris Cassidy
Mission Specialist 2 Julie Payette (Canada)
Mission Specialist 3 David Wolf
Mission Specialist 4 Thomas Marshburn
Mission Specialist 5 Timothy Kopra (ISS expedition 20)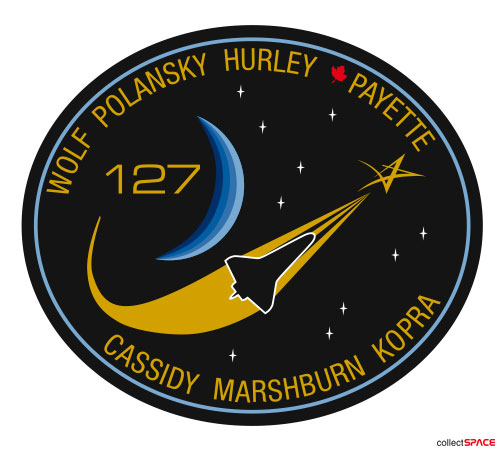 STS-127 Patch.




KIBO Exposed Facility to be added to the JEM module launched by STS-124.




Endeavour on LC-39A at Kennedy Space Center.

Endeavour was used previously as the LON-400 flight for the Hubble Space Telescope. This mission will carry the 500th person in space, Endeavour's 23rd flight, most amount of people in space at one time (13), 158th manned space flight, 127th space shuttle flight, 102nd post-Challenger mission, 14th post-Columbia mission, and the 29th mission to the ISS.
The views of the author are his/her own and do not necessarily represent the position of The Weather Company or its parent, IBM.
CybrTeddy's tropical weather blog
Previous Entries for 2019
Recommended Links