Vacation A Go-Go
By: FLCrackerGirl, 7:19 AM GMT on June 27, 2007
THE GO-GO's VACATION

Hubby & I Are Starting A Long Vacation...
A Sabbatical or Walk-About, You Could Say.
Because of On-Going Health Issues & A Very Fortuitous Opportunity,
We Recently Sold Our Embroidery Production Business of 24+ Years.
Not Enough To Retire But Now We Actually Have Some Therapeutic Leisure Time.
While Nursing Our Aches & Chronic Pains, We're Planning Our Next Commerical Enterprise...
Embroidery Consulting, Design & Tech Support Firm.
Hopefully This Will Be More Condusive to Our Health Needs & Lifestyle Goals.

Fans of WUBAwear Fear Not...
We're Hoping To Have A Site Operational Again Soon (About 6-8 Weeks).

I'm Hoping to Get Back to Regular Blogging This Week.
(probably in the weee-hours thanks to insomnia. LOL)

Thanks Everyone For Hello's, Giggles & Bloggage Left Here
& Keeping The Cobwebs Outta The Corners....
♥♥♥♥♥XXXXXOOOOO♥♥♥♥♥XXXXXOOOOO
FRAN



Insomnia on Vacation
By: FLCrackerGirl, 6:02 AM GMT on June 26, 2007
Insomnia
by Kathy Kenney-Marshall

I cannot get to sleep tonight.
I toss and turn and flop.
I try to count some fluffy sheep
while o'er a fence they hop.
I try to think of pleasant dreams
of places really cool.
I don't know why I cannot sleep -
I slept just fine at school.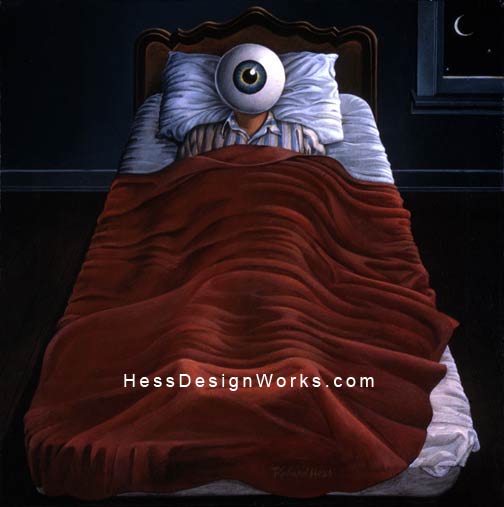 artwork courtesy of hessdesignworks.com

Just Starting VACATION Today...I'm Hoping to Get Back to Regular Blogging This Week.
Yep, Dealing With Insomnia On Vacation...LOL.

Thanks WUBA's For All The Sweet Hello's & Giggles Left Here
& Keeping The Cobwebs Off This Space...
I'll Be Stopping By You'All's To Say Howdy Shorty.
Looking Forward To Your Stories & Company.
♥♥♥♥♥XXXXXOOOOO♥♥♥♥♥XXXXXOOOOO♥ 9829;♥♥♥XXXXXOOOOO
FRAN
The views of the author are his/her own and do not necessarily represent the position of The Weather Company or its parent, IBM.
FLCrackerGirl's WunderBlog
Previous Entries for 2019
Recommended Links