IT IS FINISHED.
By: moonlightcowboy, 4:00 PM GMT on April 24, 2011
...an Easter prayer

God our Father,
by raising Christ your Son
you conquered the power of death
and opened for us the way to eternal life.
Let our celebration today
raise us up and renew our lives
by the Spirit that is within us.
Grant this through our Lord Jesus Christ, your Son,
who lives and reigns with you and Holy Spirit,
one God, forever and ever.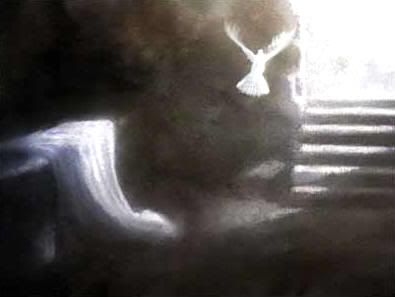 "Do not be afraid, for I know that you are looking for Jesus, who was crucified. He is not here; he has risen, just as he said." – Matthew 28:5-6




(Matthew 27:57-60) And when even was come, there came a rich man from Arimathaea, named Joseph, who also himself was Jesus' disciple: this man went to Pilate, and asked for the body of Jesus. Then Pilate commanded it to be given up. And Joseph took the body, and wrapped it in a clean linen cloth, and laid it in his own new tomb, which he had hewn out in the rock: and he rolled a great stone to the door of the tomb, and departed.





The day Jesus Christ was crucified

The Friday before Easter Sunday is known as Good Friday or Dark Friday. In this day we remember the cruel death of Jesus Christ on the Cross. He loved us so much that he was willing to take on the sin of the world and die for us, so whom ever belives in Him can have eternal life. Jesus was Crucified on Good Friday and died on the Cross for the Sin of the World. He rose from dead on Easter Sunday.




The views of the author are his/her own and do not necessarily represent the position of The Weather Company or its parent, IBM.
moonlightcowboy's WunderBlog
Previous Entries for 2019
Recommended Links